About Us
History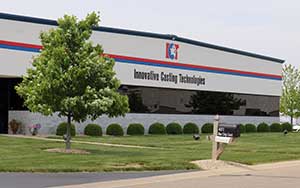 Innovative Casting Technologies began in 1997 as a pattern shop and a machine shop focused on producing prototypes. From the beginning, the goal was to supply short-run, complete machined parts accurately and quickly.
Dualtech Foundry was added in 2002 and has since been a producer of complex prototypes and castings for some of our country's largest companies including Cummins and Caterpillar. In 2008, a fire destroyed the Dualtech Foundry and a new one was built. During the time the foundry was being built, Dualtech and its employees ran a second shift at a nearby foundry and never missed a delivery.
Today ICT-Dualtech Foundry employs over 50 employees and has further expanded operations to include a dedicated pattern making building, new shipping/receiving building, new headquarters and expanded the foundry with advanced automation.
We turn ideas into prototypes...
It's all in-house. From the knowledge and techniques, to patterns, castings, machining and CMM verifications.
Modern technologies enable us to create both models and secondary tooling in a matter of days or even hours. Prototype models offer the chance to check form, fit, function and also evaluate the new product design visually.
With a wide range of prototype knowledge, using the latest in computer-aided design (CAD) and computer-aided manufacturing (CAM) equipment, ICT, Inc., has the capacity to deliver a fast and cost-effective prototype.
CNC machining plays a key role in creating tooling, such as patterns, core boxes, and finished machined castings.
Our casting and machining can be verified using CMM to your print or a direct overlay to the CAD file.
...and prototypes into finished parts.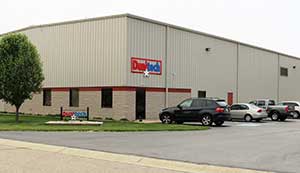 Walk next door, and you can see efficient low-volume production in ICT's Dualtech Foundry.
In 2017, we purchased a 3D metal printer and opened Innovative 3D Manufacturing. We produce metal parts and prototypes for automotive, aerospace and medical industries.
Together, ICT-Dualtech and ICT-Innovative 3D Manufacturing can accelerate your product development cycles, which reduces time to market. Our foundry houses a complete in-house laboratory for verification of chemical and mechanical properties and microstructures along with a complete dimensional casting layout report. Our 3D metal printing operation includes a plastic 3D printer for prototypes.
Prototypes and Low Volume Production...
have never been easier.