Industries
Innovative Casting Technologies (ICT) serves many industries throughout our growing campus. Dualtech Foundry pours both Gray & Ductile Iron, Hi Sil Moly, Ni Resist and Aluminum 319 and 356 for demanding construction and heavy equipment manufacturing. ICT – Innovative 3D Manufacturing serves automotive, aerospace and medical industries.
Providing you with options in both production and prototype development is what ICT is all about. Have a part you would like evaluated for our highly automated molding facility, or for 3D Metal Printing? Contact Us!
Organizations using metal parts can make a thorough analysis of current product and production lifecycles to reveal gaps where metal additive manufacturing could prove advantageous - in reducing development time, production steps, costs and use of material.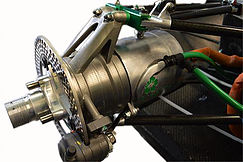 Automotive
The motor sport industry has adopted metal additive manufacturing to produce customized parts such as cooling ducts.
Speed of turnaround of prototyped parts is key to maintaining a competitive advantage. Functional metal parts can be rapidly produced and performance tested.
Lighter parts can contribute to greatly reduced fuel consumption for cars and trucks.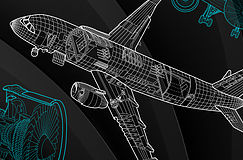 Aerospace
Metal additive manufactured parts are used in the aerospace industry for functional parts including engine turbine blades, fuel systems and guide vanes.
The topological optimization of parts can improve functionality and reduce weight.
Lighter parts can contribute to a lighter aircraft and greatly reduce fuel consumption.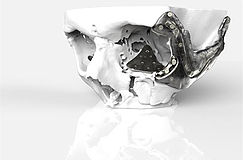 Healthcare
The medical orthopedic industry benefits from manufacturing complex geometries and structures in high grade materials such as titanium.